Transport naar Duitsland
Een complete lading of juist een enkele pallet versturen naar Duitsland? Wat je transportprobleem ook is, wij lossen hem graag voor je op. Zelf heb je daar weinig omkijken naar. Vertel ons simpelweg over je lading en je wensen, dan regelen wij de rest. We zorgen dat alles snel en efficiënt aankomt en denken daarbij verder dan het transport naar Duitsland alleen. Benieuwd wat we voor jou kunnen betekenen?
Je transport naar Duitsland snel geregeld
Allebei doen waar we goed in zijn. Met dat uitgangspunt pakken wij transport en logistiek aan. Zo bespaar je tijd, kosten én stress. We starten onze samenwerking met het bespreken van je lading en overige wensen. Heb je bijvoorbeeld ook hulp bij zaken zoals warehousing nodig? Gedurende het proces heb je één contactpersoon waar je al je vragen aan kunt stellen. Zo gaan we voor een efficiënte samenwerking.
Dat leidt uiteindelijk tot:
Tijd besparen
Efficiënt verzenden
Kosten besparen
Geen onnodige stress
Altijd de juiste papieren
Transporttijden naar Duitsland
Dankzij een uitgebreid netwerk met vervoerders kunnen we je goederen snel en voor een scherp tarief vervoeren naar Duitsland. Of je nu een complete lading hebt of slechts een paar pallets wilt versturen naar Duitsland. Hoe lang transport naar Duitsland ongeveer duurt? Dat hangt af van het type transport.
FTL-transport naar Duitsland
Kun je met je goederen een truck helemaal of bijna helemaal vullen? Dan is een FTL-zending een goed idee. Bij een Full Truck Load is bijna de hele wagen geladen. Zo'n volle wagenlading is dankzij één eindpunt al binnen 24 uur op de bestemming.
LTL-transport naar Duitsland
Als je maar een paar pallets naar Duitsland wilt versturen, is een LTL-zending een interessante optie. Bij een Less Truck Load vult je zending niet de complete wagen. Je hebt te maken met een iets langere verzendtijd. De deellading is met LTL-transport binnen 48 uur op de bestemming.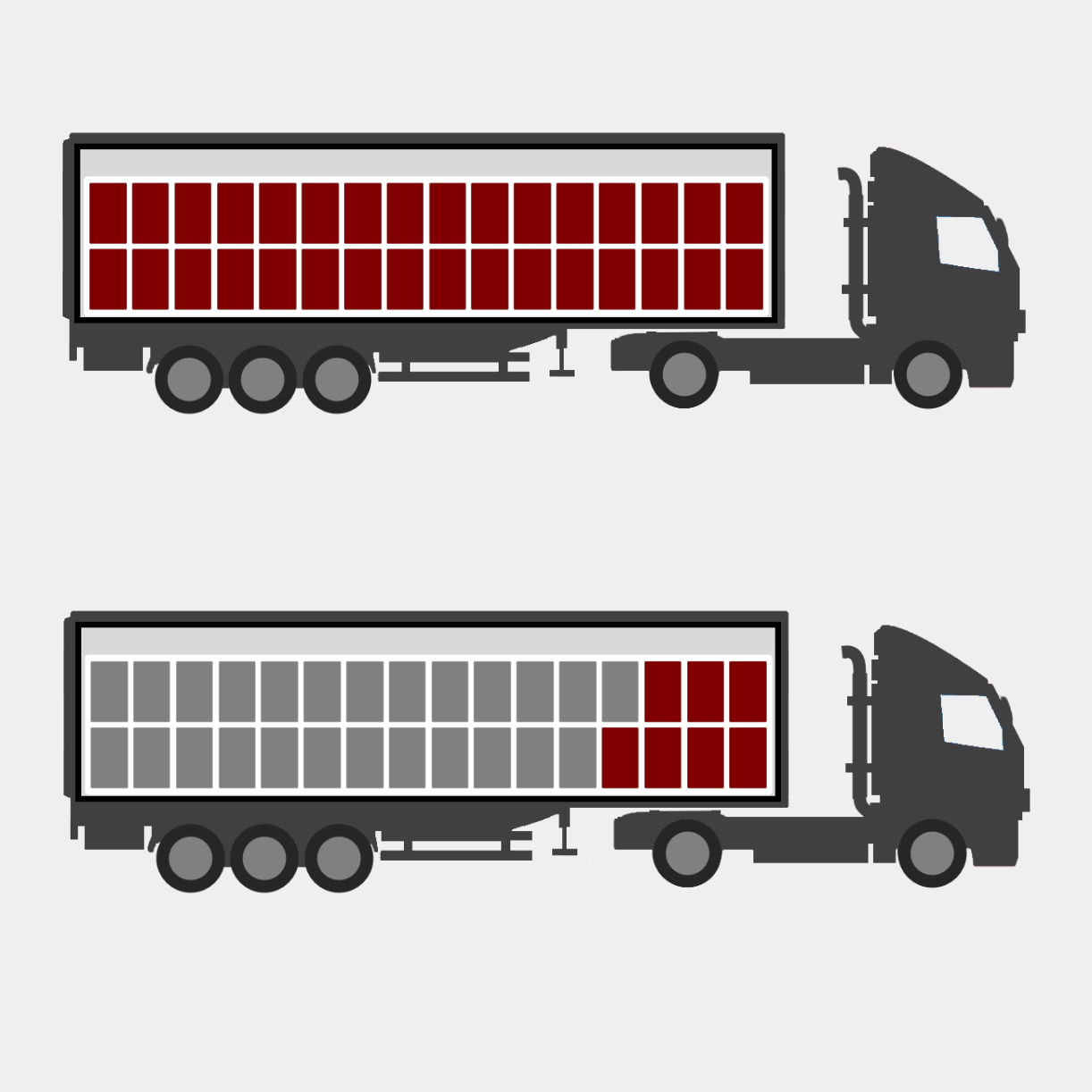 We rijden transport in heel Europa en Groot-Brittannië. Zo kunnen we je onder andere helpen met transport naar de volgende landen:
Nederland
België
Luxemburg
Duitsland
Oostenrijk
Zwitserland
Italië
Frankrijk
Spanje
Groot-Brittannië
Waar kunnen we jou mee helpen?
Je transport naar Duitsland regelen via J.A. Vermeij Logistics BV betekent efficiënt werken. Met meer tijd en minder zorgen over je transport en logistiek kun je je volledig focussen op je onderneming.